...that Ultimate Mystery and Ultimate Doom were announced at the Marvel panel on Friday.
Here's an interview with Brian Bendis about the next two series.
I'm lucky enough to continue working with the Ultimate Enemy team throughout the whole trilogy. I'll start the last issue of Enemy within the week and then we'll take a break for a month and after that we get back into the swing of things with Ultimate Mystery.
So that's two books at Marvel for me through the rest of the year. Yay for stability!
Here's the image shown at the panel (not my coloring)...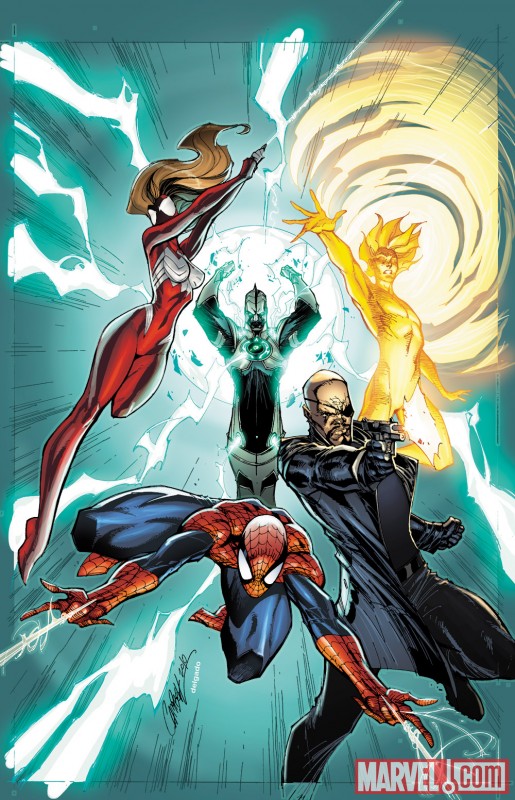 MW